Features
Send candidates one-way video interview invitations directly within :Recruit
Review completed interviews that are automatically added to the Spark Hire Interview tab in :Recruit
Share completed interviews on Spark Hire with a single click
The world's most popular video interviewing platform
Spark Hire is the world's most popular video interviewing platform used by over 6,000 customers in 100+ countries. Through their one-way and live video interviews, customers see a 5-7x improvement in their screening efficiencies, better collaboration with hiring managers and colleagues, as well as getting a better look at candidates, earlier in their process.
Spark Hire's one-way video interviewing solution allows you and your team to pre-set interview questions for candidates. Invite your candidates to a one-way video interview, and they'll answer your questions any time, anywhere, before your interview deadline.
For many organisations, one-way interviews eliminate tedious and time-consuming phone screens. Use Spark Hire's live video interviewing solution to connect with candidates for a real-time conversation, no matter where they are. Live video interviews on Spark Hire can be recorded, branded, and conducted directly within your web browser with concierge support. Let hiring managers, other decision-makers and you review the conversation as it happened with shareable recordings.
More information
The SparkHire integration in action: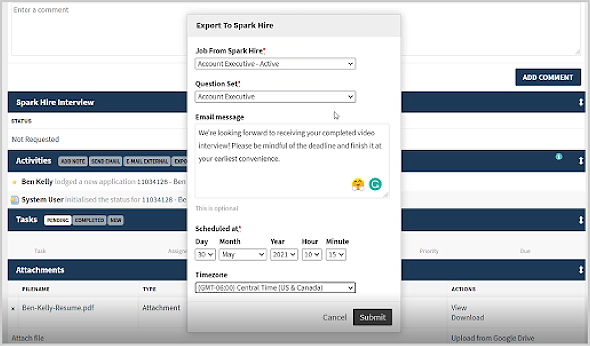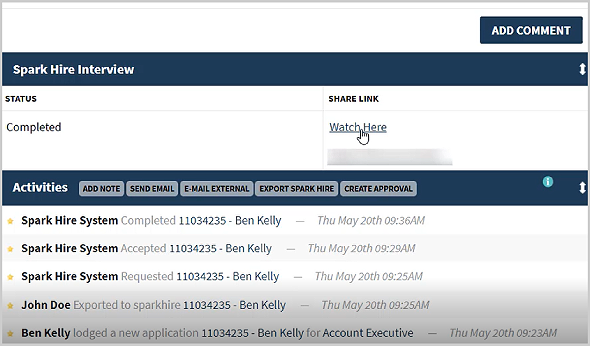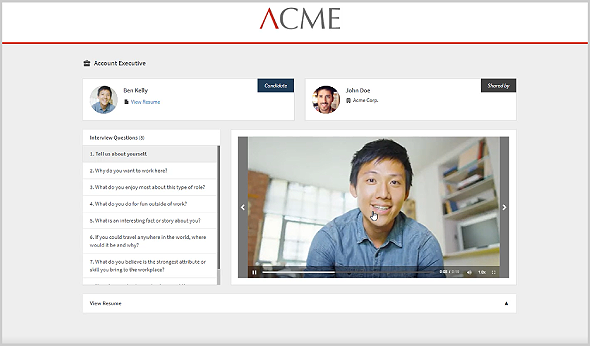 Learn more about the Spark Hire and Scout Talent integration here.