Manage your entire talent acquisition process with one powerful platform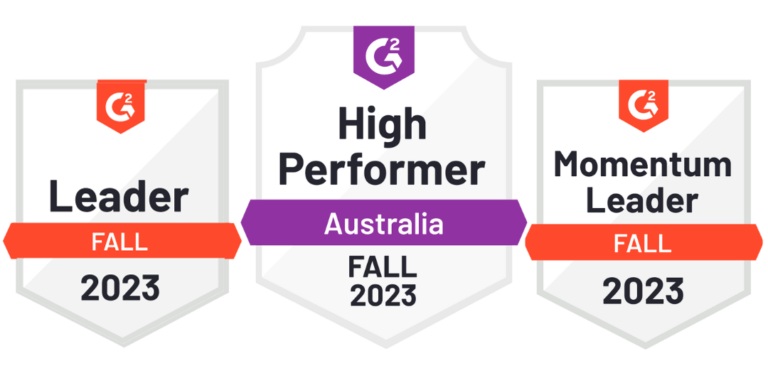 What will
:Recruit

achieve?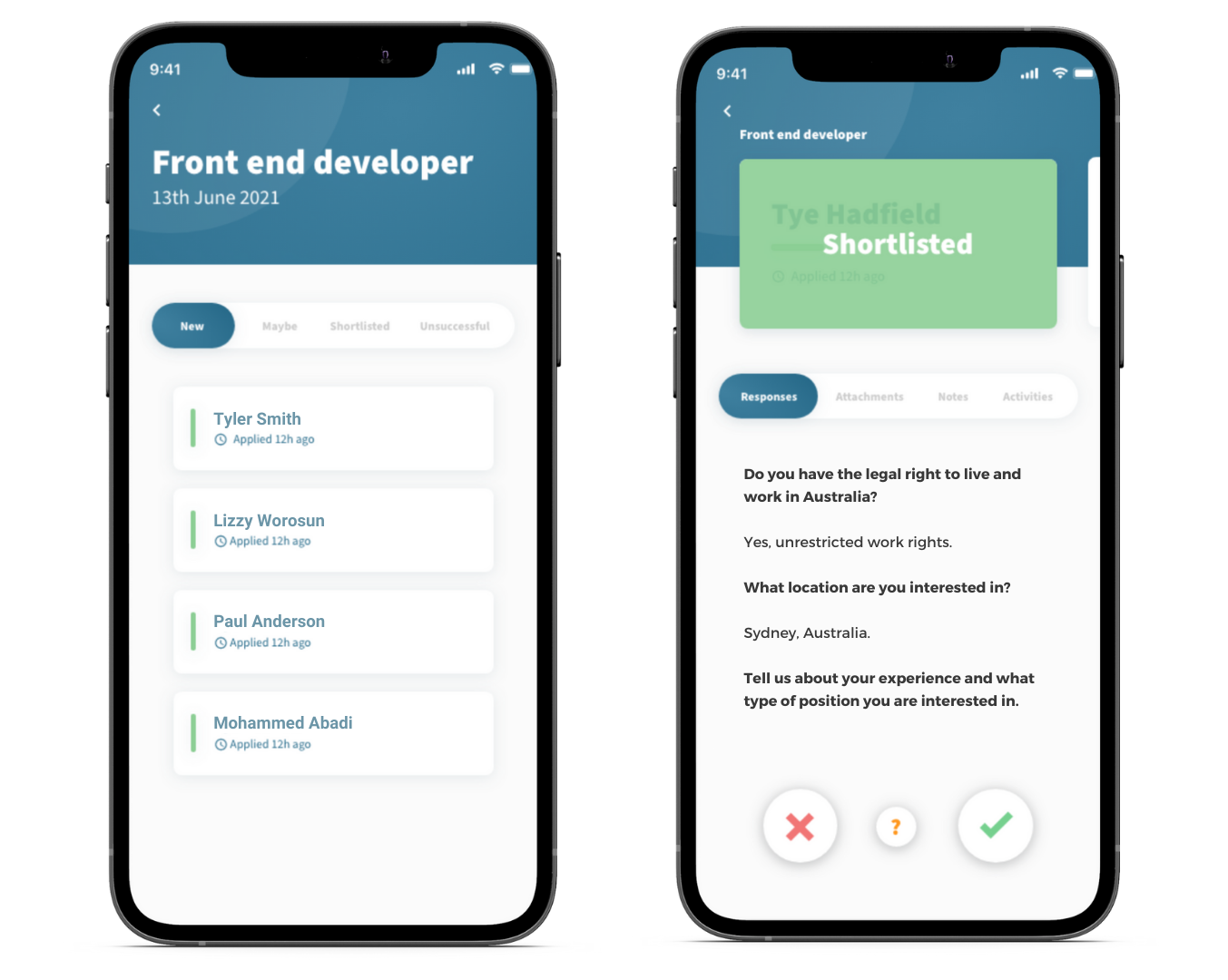 With the Scout Talent App, you can take your talent acquisition on the go – view new applications, screen candidates and collaborate with your internal recruitment team no matter where you are.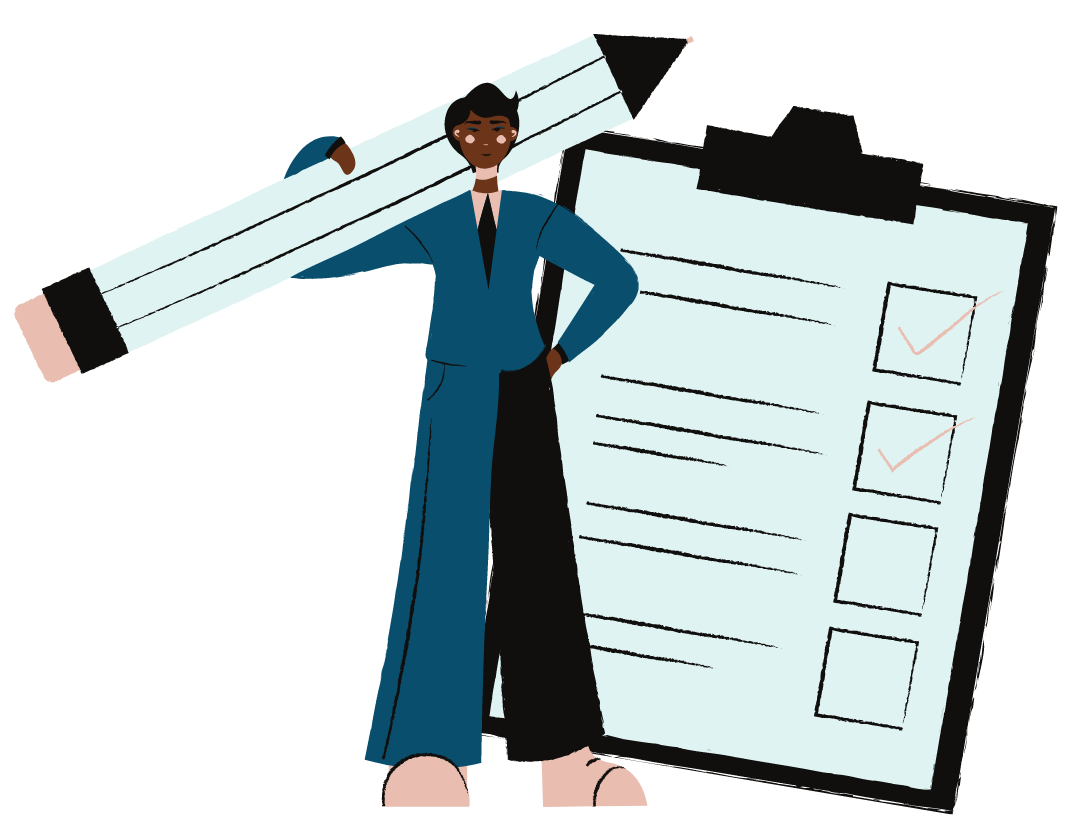 Help your team visualise the status of all your current vacancies and track your progress through the recruitment process with the new job statuses feature. 
Recruitment software to attract and secure top talent
:Recruit

is backed by Specialist support
Talent acquisition specialist support when you need it
Supplement :Recruit with talent acquisition services for an end-to-end solution. Our in-house recruitment specialists support you with:
Advertising
Reviewing applications
Checks and tests
Local 24/7 technical support on hand
Our helpful, knowledgeable and local Australian-based team means you're never alone if you run into technical challenges with :Recruit.
Access to a library of training resources
You'll gain access to our on-demand training library with useful information to help you get the most of :Recruit.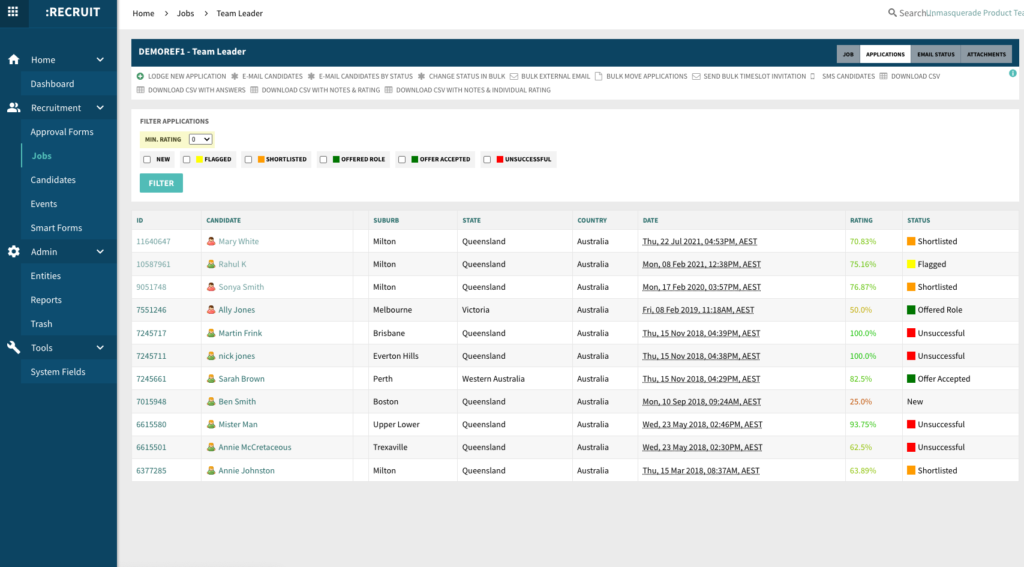 Through :Recruit, you can easily create job advertisements. You'll be able to post your job advertisements to your website and job boards, as well as view and screen all applicants.
If you have any current talent acquisition campaigns being managed by Scout Talent, you'll be able to view them within :Recruit. You will also be able to create and edit additional campaigns.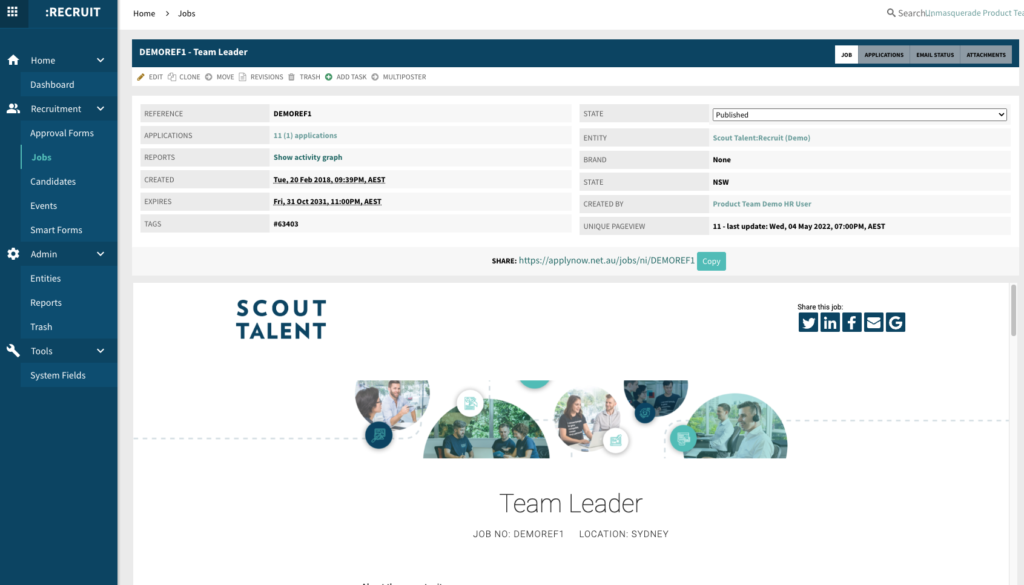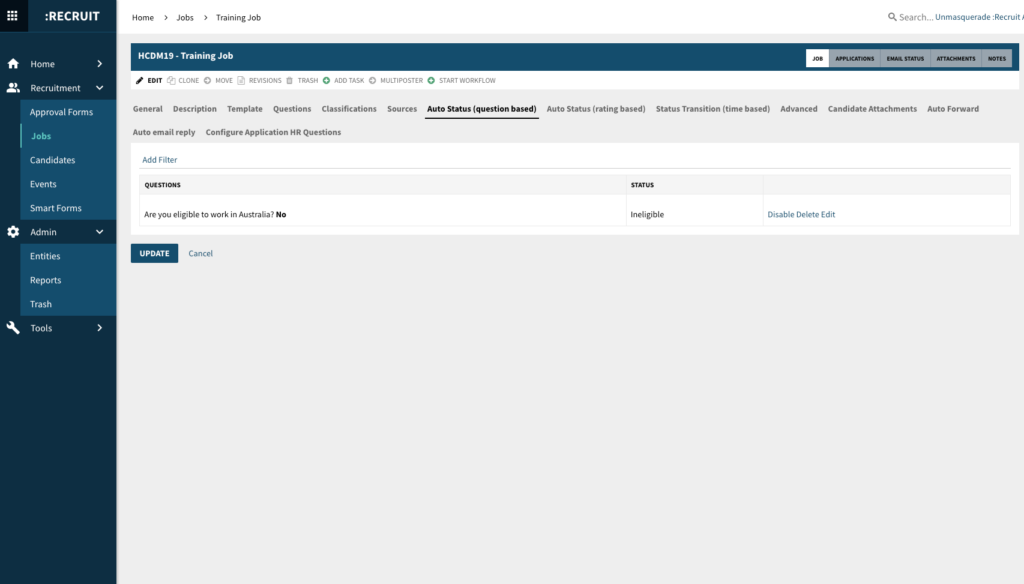 :Recruit allows you to view each application and interact with it at every stage of the talent acquisition process. Save time with automations that streamline the shortlisting process, and communicate with applicants via branded emails.
You can also use :Recruit to manually rate applications, make notes, and review responses to determine your top candidates. Every action is tracked, so you can set tasks for your team members and you'll be able to view the progress of each candidate at every stage of your talent acquisition process.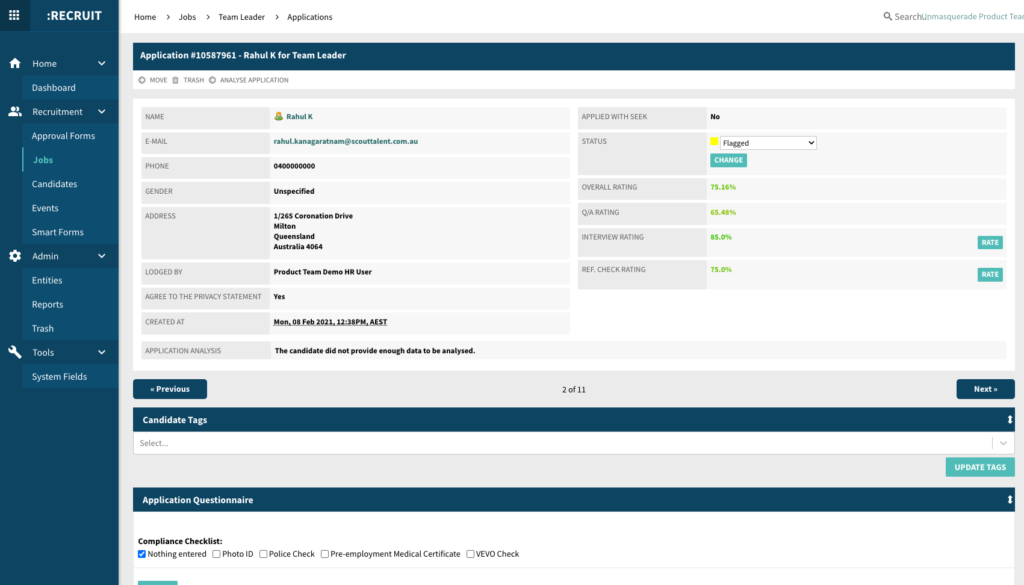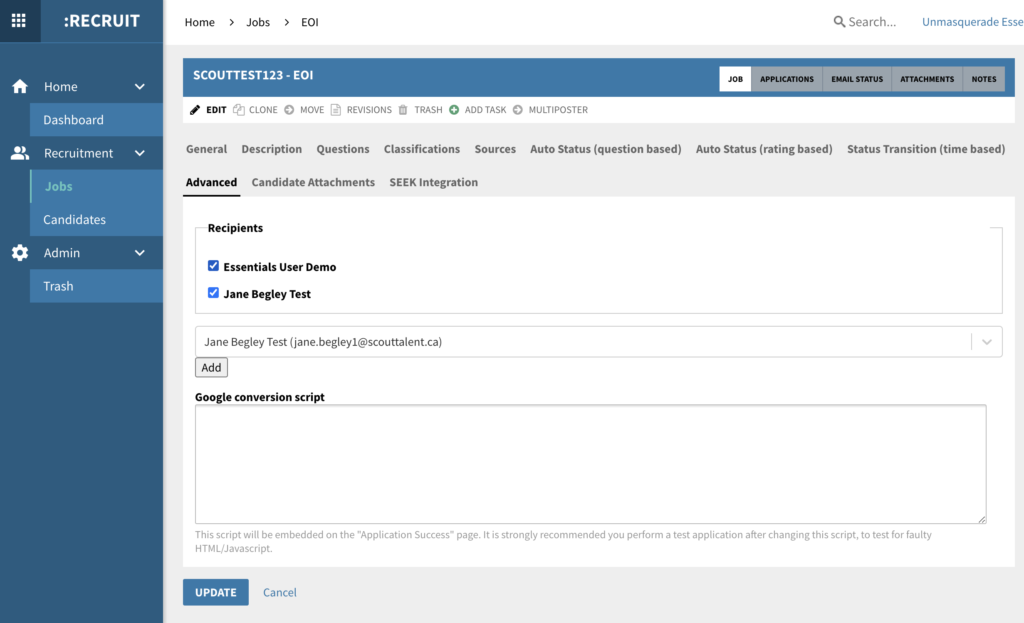 Through :Recruit, you can get email notifications every time an application comes through for a job. This is highly beneficial for jobs where there aren't going to be a high volume of applicants – so you don't have to keep logging in. 
How can

:Recruit help you?
A lack of time, money or staff can have you cutting corners. With :Recruit, you maximise your recruitment capabilities and streamline the process.
If your current talent acquisition strategy isn't reaching enough candidates, let alone the right fit, :Recruit is the perfect solution to expand your audience and build your talent pool.
Unlike hiring through traditional recruiters, :Recruit empowers your team to make multiple hires efficiently and affordably.
Case study: Gunnedah Shire Council
After experiencing the difficulties of trying to recruit with a short-staffed team, Gunnedah Shire Council wanted a way to expand their talent acquisition capabilities efficiently and to a high standard. Through Scout Talent, they received support from recruitment specialists who handled the process for them from start to finish.
"Since using Scout Talent, we've improved our time to recruit by 66%." Fiona Ludlow – Business Partner, Human Resources
Not sure if
:Recruit

is right for your organisation?
It is straightforward to set up and use. The support team is quick to respond to any inquiries and offers help through multiple people/functions. Compared to other ATS I've used, it is the easiest system to use, and all the hiring managers have said so.
I have been using :Recruit for many years and find it very efficient and easy to use. The customer service and support team are very responsive and helpful if there are any issues and it is great to have everything in one place.
User in Staffing and Recruiting
The layout and the dashboard are straightforward to use. The way you can monitor the progression of the recruitment and the process.
User in Facilities Services
Ready to grow?
Let's get started!