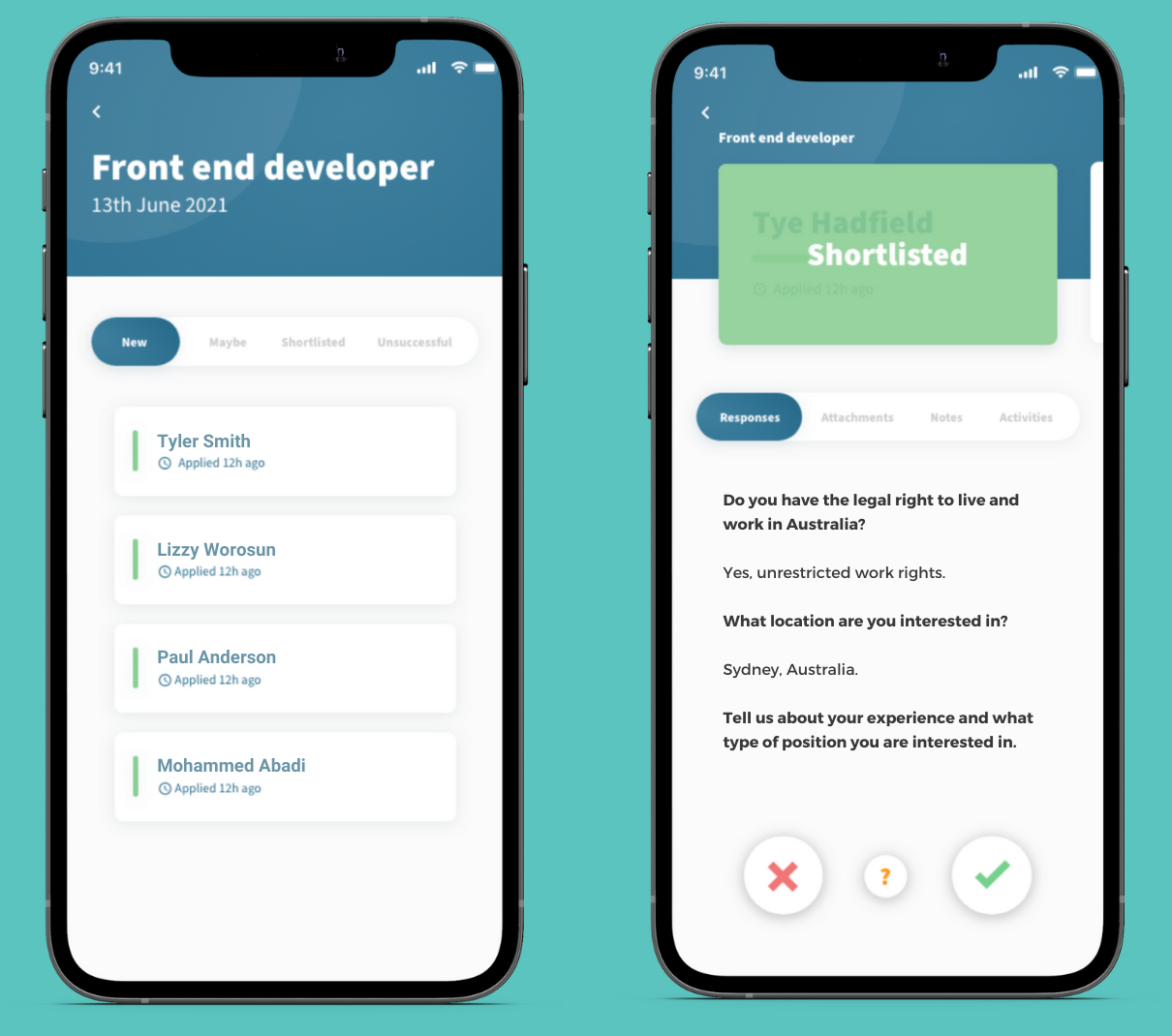 Time-saving Scout Talent App for busy hiring managers
How the Scout Talent App supports you
Achieve your talent acquisition goals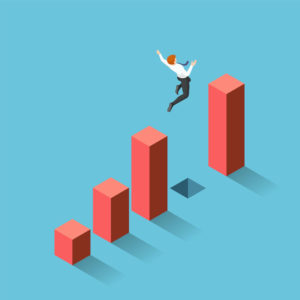 Your line managers and hiring managers can help you drive recruitment no matter where they are.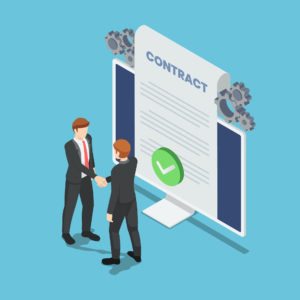 :Recruit and the Scout Talent App work together to streamline your process and reduce the time to hire.
Make timely, well-informed hiring decisions to secure top talent and get great results for your organisation.
How much does the
Scout Talent App

cost?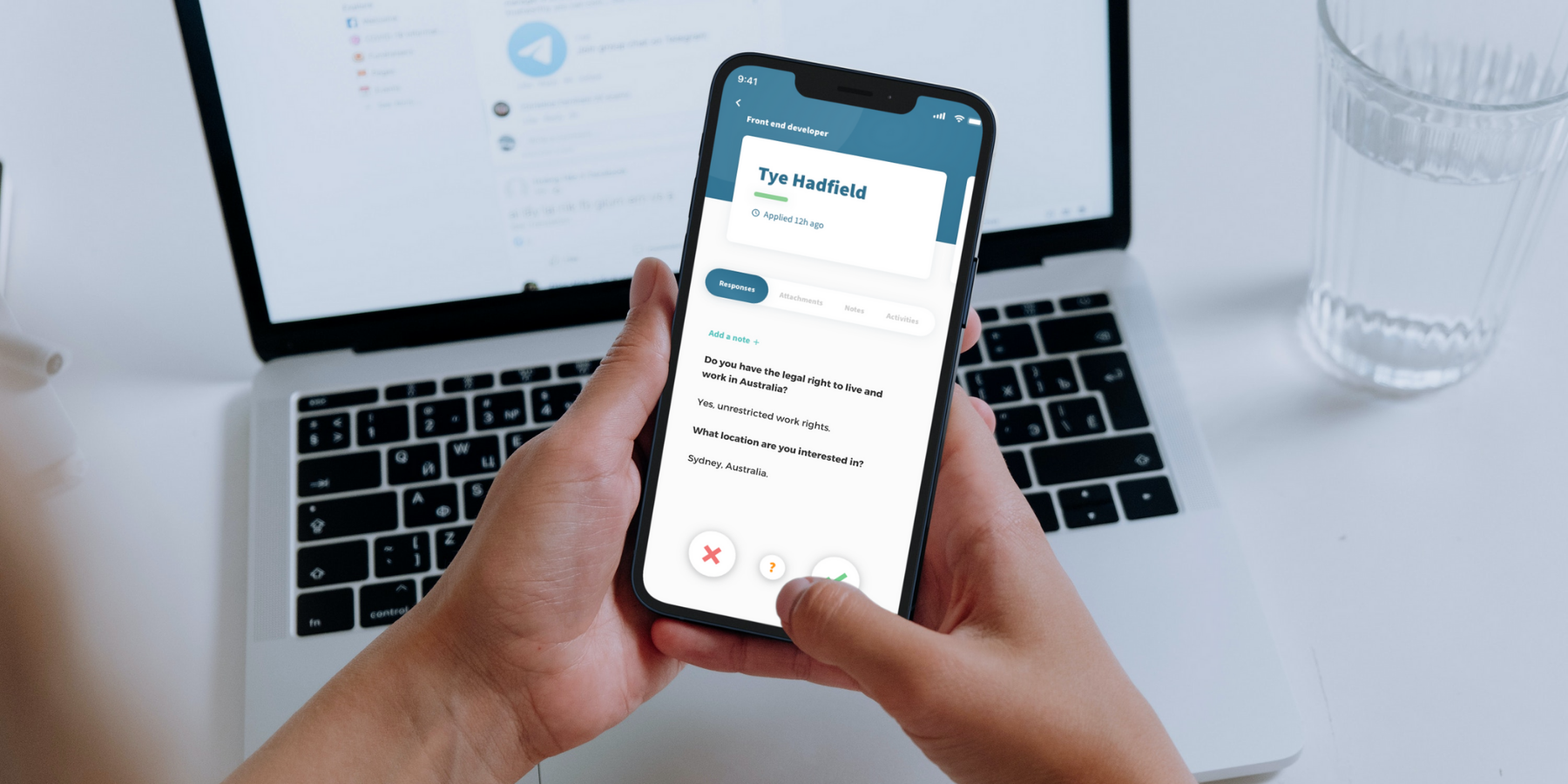 The Scout Talent App is a game-changer for internal recruitment teams, so we're changing the game and offering it for free to help you save time and get better results.
Your hiring managers don't have to be buried in their inboxes or even behind their desks to progress candidates through the recruitment process. 
A mobile version of our recruitment CRM, free with all :Recruit subscriptions.
How does the Scout Talent App work?
Review applications easily​​
All :Recruit subscribers gain free access to the Scout Talent App to easily review applications on their mobile phones. You can progress candidates with the click of a button and sort applications into four categories: New, Shortlisted, Unsuccessful, and Maybe.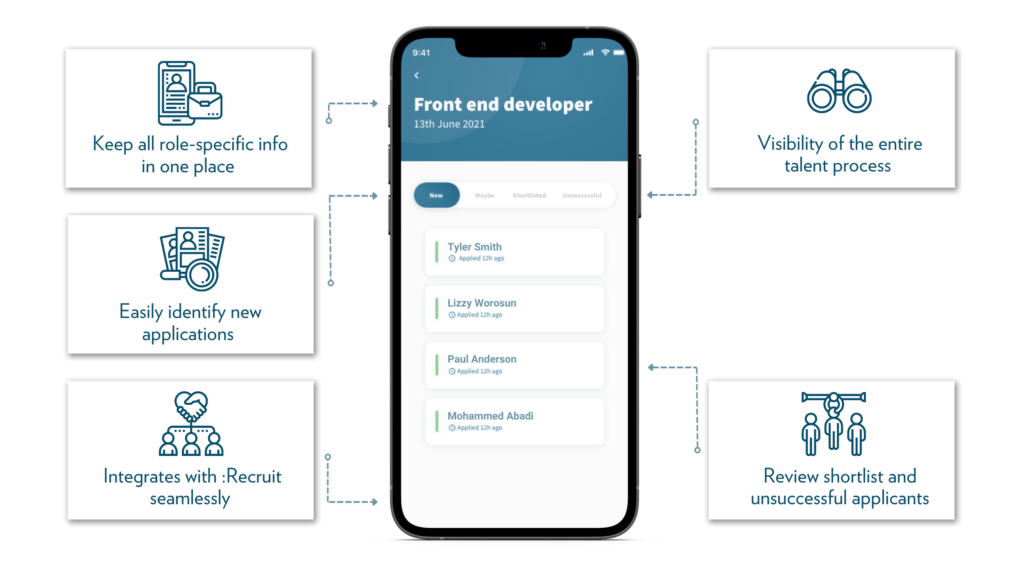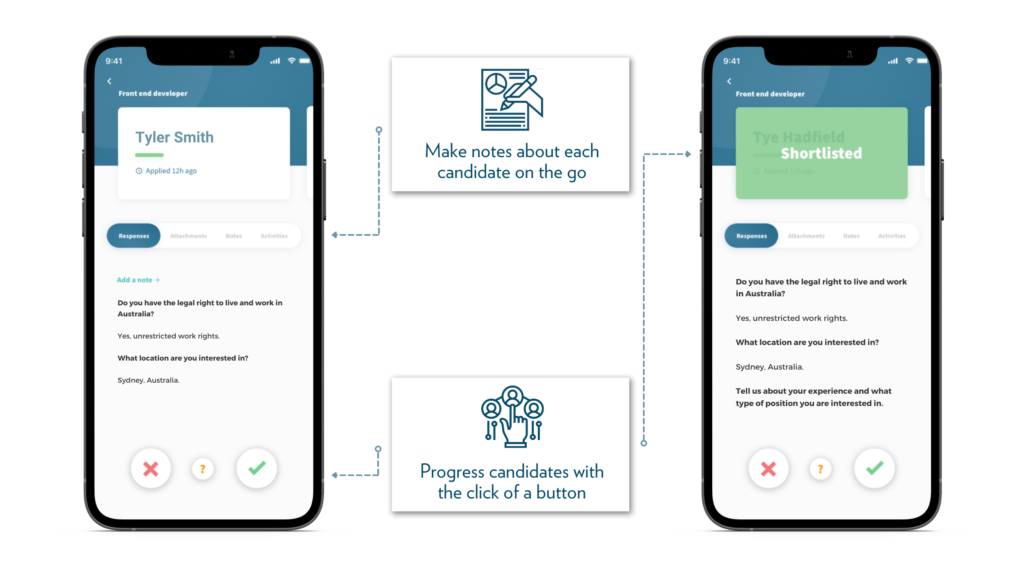 You don't have to be behind your desk to push the talent acquisition process along smoothly. Enable your team to take the next steps with each candidate promptly and achieve your organisation's goals.
Drive your talent strategy forward
Particularly when hiring in bulk or for several departments at once, talent acquisition can be overwhelming. Push candidates through the hiring process faster from your mobile. 
Wherever you are, whatever you are doing, you can quickly access your talent pool and make hiring decisions in collaboration with your internal recruitment team. No more bottlenecks.
We're changing the game by offering this mobile recruitment tool for no additional cost to our :Recruit users. Your favourite talent acquisition platform just got more robust.
Scout Talent App

is backed by specialist support
Specialist support when you need it
Our specialists work with you to implement your mobile recruitment solution and deliver training to your hiring managers to use the Scout Talent App most effectively. Plus, you can get technical support for your talent acquisition platform whenever you need it.
Access to talent acquisition resources
You can find a wide range of talent acquisition resources on our website. We cover talent acquisition best practices, industry insights and news, recruitment trends and tips, and offer a wealth of video content created by our talent acquisition specialists.
Talent acquisition process support
You can lean on our team of specialists to close internal skill or resource gaps and get better hiring results. We can support you with recruitment marketing, employer branding, talent pooling and engagement, and candidate tests and checks.
The Scout Talent App at a glance
Scout Talent Client Feedback
It is straightforward to set up and use. The support team is quick to respond to any inquiries and offers help through multiple people/functions. Compared to other ATS I've used, it is the easiest system to use, and all the hiring managers have said so.
I have been using Recruit for many years and find it very efficient and easy to use. The customer service and support team are very responsive and helpful if there are any issues and it is great to have everything in one place.
User in Staffing and Recruiting
The layout and the dashboard are straightforward to use. The way you can monitor the progression of the recruitment and the process.
User in Facilities Services
Already a :Recruit subscriber?
Enter your details below to connect with our team of Client Success Specialists to active the Scout Talent App for your subscription!
If you aren't a :Recruit subscriber, you can use the request a demo button below this form to get in touch with us.