Simplify and automate the onboarding process
What can you do with :Onboard?
An intuitive, easy-to-use onboarding software module
:Onboard

is supported by
in-house Specialists
Specialist support when you need it
You're never alone when you use our contract creation and onboarding software module. Our team of specialists is available to help with:
Technical support
Feature questions and requests
Brand customisation
Access to a library of training resources
:Onboard has extensive, easy-to-understand training resources and support to help team members learn how to use the module effectively.
Exclusive industry insights and trends
We keep you informed of the latest trends and recommendations so that your organisation stays ahead of the competition.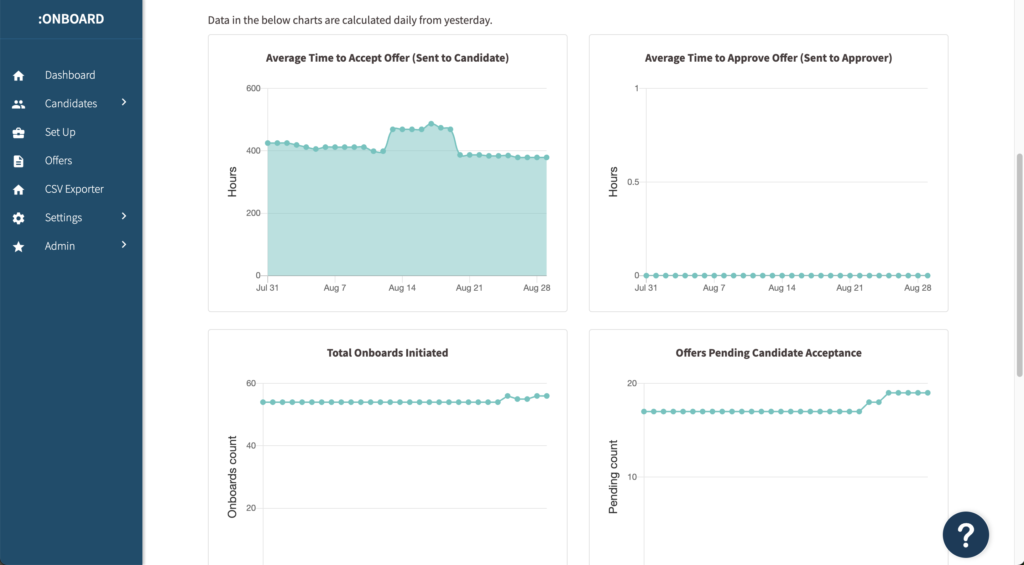 :Onboard viewers can view live metrics on their dashboards for data that is important to them. For example, average time to accept offer, average time to approve offer, and so on.
Users are also able to change what data they see on the page.
Candidate statuses are automatically changed in :Onboard depending on where they are in the contract creation workflow.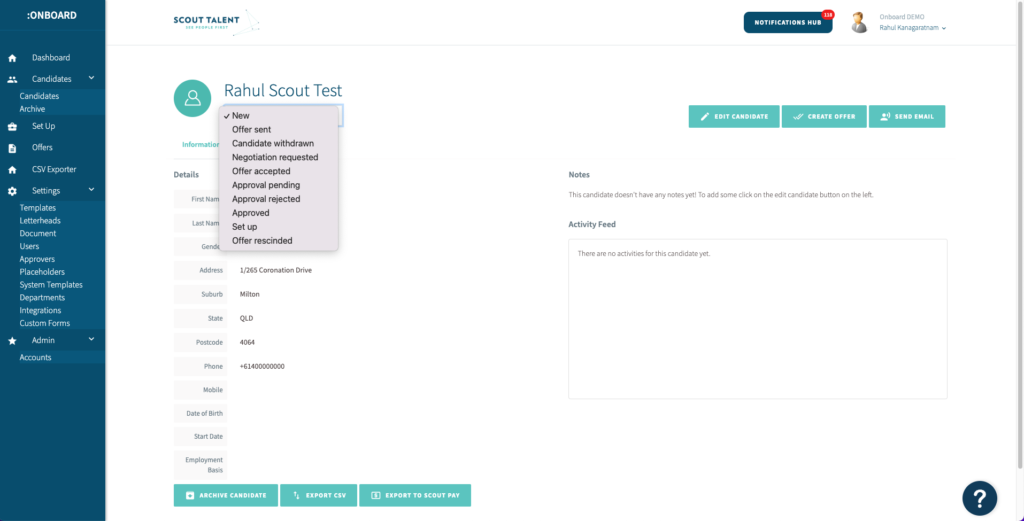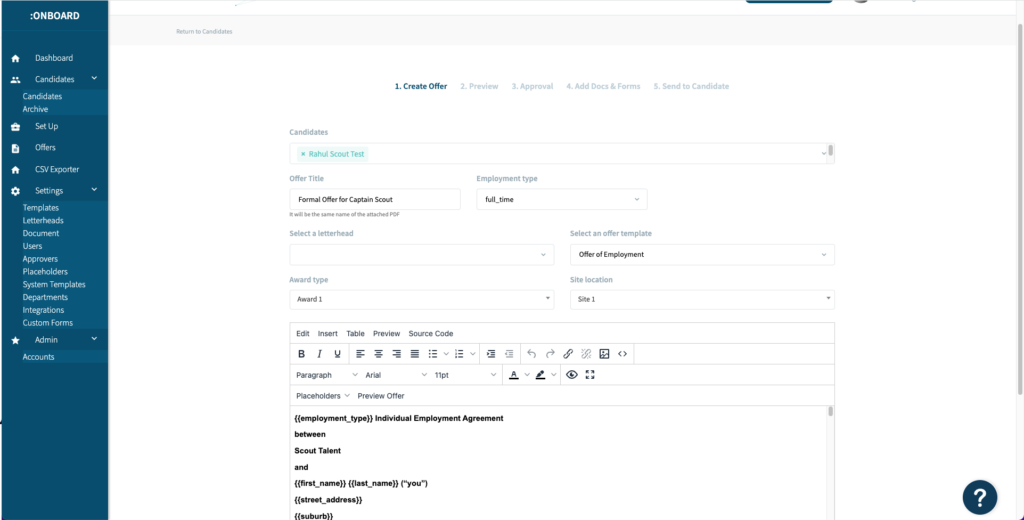 5-step contract creation process
Through an easy-to-follow 5-step contract creation process, users can create and send offer letters to candidates.
In this process, you can also use Custom Forms to request additional information required to onboard the candidate.
Users can create email templates customised for departments within your organisation to send them the relevant information about candidates.
This allows internal departments to receive the necessary information to onboard new hires efficiently.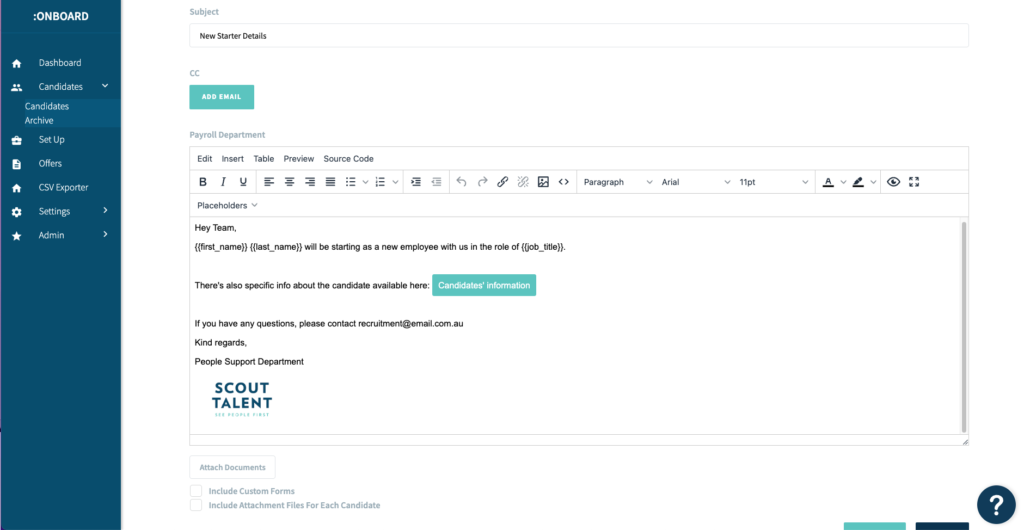 How can

:Recruit help you?
A lack of time, money or staff can have you cutting corners. With :Recruit, you maximise your recruitment capabilities and streamline the process.
If your current talent acquisition strategy isn't reaching enough candidates, let alone the right fit, :Recruit is the perfect solution to expand your audience and build your talent pool.
Unlike hiring through traditional recruiters, :Recruit empowers your team to make multiple hires efficiently and affordably.
Not sure if
:Recruit

is right for your organisation?
It is straightforward to set up and use. The support team is quick to respond to any inquiries and offers help through multiple people/functions. Compared to other ATS I've used, it is the easiest system to use, and all the hiring managers have said so.
I have been using :Recruit for many years and find it very efficient and easy to use. The customer service and support team are very responsive and helpful if there are any issues and it is great to have everything in one place.
User in Staffing and Recruiting
The layout and the dashboard are straightforward to use. The way you can monitor the progression of the recruitment and the process.
User in Facilities Services
Ready to automate your onboarding process?
Let's get started!