The Scout Talent Marketplace is a broad range of service and software integrations that extend Scout Talent's functionality and complement user activity. Making our users' jobs easier allows them to focus on hiring the best talent!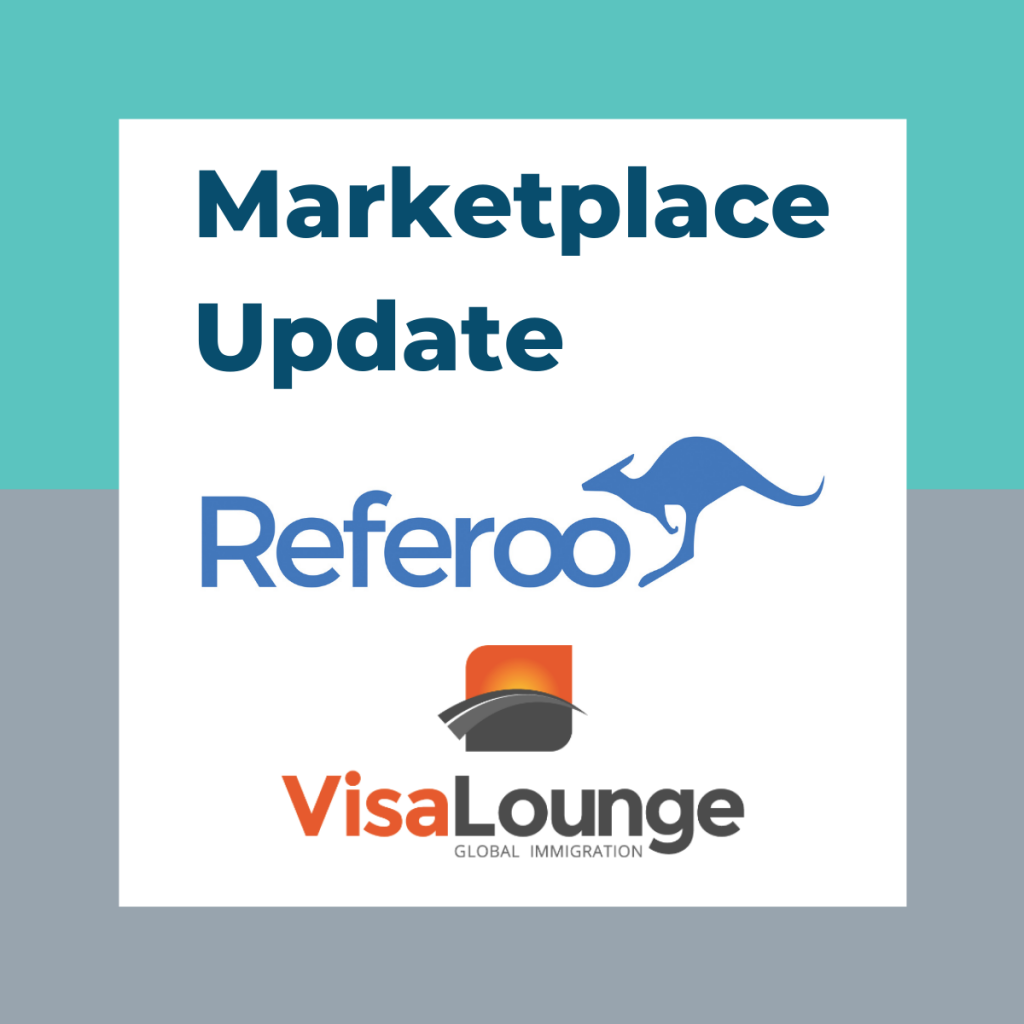 This month, we're so excited to welcome the following partners to our Marketplace:
Referoo is the leading online reference-checking tool, designed to make it easy for you to generate fast and secure reference checks that are customisable to any business. You can even choose how references are collected – via SMS, email or phone, with full reporting and compliance.
VISA LOUNGE Global Immigration is a premier partner for businesses of all sizes from every industry that outsource their mobility needs, relocating and moving their executives and staff globally. By leveraging our global network, we facilitate employees' global visa service needs, wherever business takes them. Our seasoned on-the-ground professionals keep businesses on top of changing requirements for legal work authorization documents, permits, business visas for assignees and their families, and more.
Being part of the Scout Talent Marketplace allows your product to be shared with our expanding database of more than 5000+ monthly users (internal recruitment teams, HR Managers, hiring managers and business leaders). You'll also receive a dedicated development team who will ensure a seamless integration and your brand will be represented by our team of professional recruitment specialists. 
Ready to join the Marketplace? Click here to apply!