For learning to be effective, people need to be engaged. When people learn new information is an interesting, fun, attention-grabbing way, this can be the difference between them remembering or completely forgetting it an hour later! 
Gamified learning is becoming increasingly popular in workplace training because of how it engages people. Gamification is the process of applying game-design elements and principles into non-game contexts. It's the set of activities and processes to solve problems by applying characteristics of game elements. For example, point scoring or competition. 
So, how can workplaces gamify learning? 
1. Using storytelling 
You can incorporate storytelling through online training and face-to-face workshops. 
Games are often based on a narrative. So learning can be structured in a similar way, with the learner moving through a series of scenarios to reach a desired outcome. Many of Scout Learning's online training providers include a narrative-style and or scenario-based concepts in the delivery. For example, Via Up, Pearls of Wisdom, Vado.
People are highly attuned to storytelling, so a narrative structure helps participants stay engaged. Engaged learners are more likely to retain information and be able to apply it in the workplace. 
2. Levels and awards 
With online learning, modules can be structured in the same way as the different levels of a game. 
In order for participants to gain access to the next level of learning content, they need to complete their current stage with a certain standard. Progressing to the next level might take the form of a quiz or another demonstration of understanding. 
We can also structure awards in the same way. For example you could use bronze, silver and gold awards for customer service, or awards with levels of achievement relating to job or role progression. For example, new starter, 2IC and manager. Training or awards can be set up to track CPD (Continuing Professional Development) hours. 
3. Points, credits and badges 
Points or badges can keep learners engaged. Many apps (for both children and adults) are designed in this way, giving participants recognition for the number of times they have completed an activity or engaged with content. 
This activates the reward centre in the brain, encouraging participants to progress to the next stage to earn another reward.  
Points and credits can be used to create targets. They can also establish clear expectations for the learning goals expected. 
Create set training targets for teams and individuals to bring a competitive element to learning. These targets can be tracked and measured with associated rewards for reaching goals. 
4. Gain insights from participants 
Did you know the Scout Learning team can set up surveys and assessments as part of your implementation? 
While data on the LMS (Learning Management System) dashboard will tell part of the story of learner engagement, here are some tips to gain a more in-depth understanding of your users' learning experience:
Assess learner engagement through surveys:

You can include built-in surveys (e.g. Survey Monkey) in your customised courses and/or embed a learner engagement survey link in your LMS (Learning Management System) homepage. Many of our clients love this feature!

Ask for feedback on courses:

Use Scout Learning's built-in "discussion and feedback" feature to obtain feedback and promote collaborative learning.

Use assessment data:

Our LMS dashboard is a great place to assess learner engagement. Track login and completion rates. If they're low or high, you can identify if the content you're providing is hitting the mark. 
Engaging learners through gamification is a sure-fire way to help your people get the most out of their training and remember key concepts over the long-term. 
Gamification is simple and easy to implement. Scout Learning is a great way to design learning incorporating gaming elements to engage your people and improve long-term outcomes for your business.  
To enquire or learn more, contact the Scout Learning team on 07 3330 2595 or at info@scouttalent.com.au.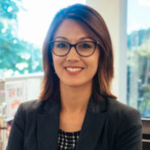 Natasha Scott is an Account Manager for Scout Talent. She has certifications in Learning Management Systems and has extensive experience supporting clients with Scout Learning. In her current role, she delivers tailored solutions, training and support for users of Scout Talent's recruitment software products and services. With a background in business development and account management, she is passionate about building relationships, developing learning cultures and getting the best value for clients.