Previously, we've shared some snippets of information with you about our blended software and service offering through the Scout Talent Marketplace. In this product update, our Product Manager James Keele shares an exciting announcement about the Marketplace. 
The Scout Talent Marketplace has been a big focus for us in recent months. The Scout Talent Marketplace is where all of our integrations and recruitment services live; you can view the Marketplace in Scout Talent:Recruit or on our website.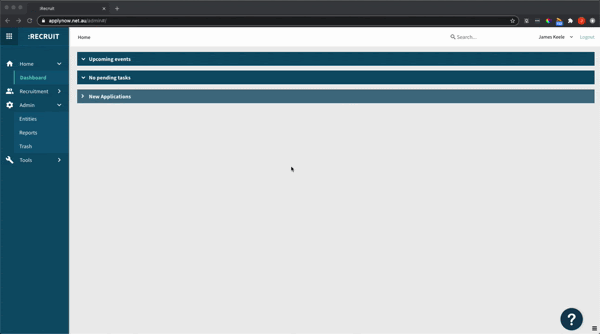 My team and I have loved focusing on this work because we're passionate about providing you with easy access to a range of integrations and recruitment services that align with your processes. Our vision is to make it as easy as possible for you to build your ideal Rec-Tech stack from the best products on the market. We also want to provide you with access to key recruitment services designed to plug into your existing processes and improve efficiency on demand.
With that being said, I'm very excited to introduce Jake Sullivan, our new Partnerships Executive.
Jake is responsible for spearheading the marketplace integrations and partnerships for us moving forward. Jake and I have initially been joining calls together with new partners. This has been a good combination, with me handling the integration particulars and technical discussions and Jake building the partnership. Stay tuned for some really exciting partners that will be coming on board soon. 
"There's a lot I love about my role," says Jake. "It's really interesting, as I get to learn about different products in the marketplace, and how we can establish a unique relationship to benefit our clients. Tech is changing every day, my job is to find that for Scout Talent and our clients."
While Jake is focussed on the partnerships, I maintain the core roadmap for the Scout Talent suite of products. Our key objectives this year are Infrastructure, Core Functionality improvements, New and Exciting features and Artificial Intelligence / Machine Learning. Some of these are going to require integrations on their own, but while we endeavour to have partnerships across all of our integrations, not all integrations require them when we incorporate them as key components of our software.
Our goal is to feature 100 partners in our Marketplace by the end of the financial year. This is a large and ambitious goal; however, I think Jake is more than up to the task.
James Keele is the Product Manager for Scout Talent. He has a background in IT and Software Product Management specialising in the B2B space for the past 3+ years. James' role is to manage Scout Talent's product roadmap and software development, aligning them with the overall Scout Talent strategic vision. He is passionate about user experience, automation and the creative process of development.