August Release Notes: Elevating Your Talent Acquisition Experience
This month, we're excited to introduce a fresh wave of enhancements to our software. Get ready to streamline your workflow and experience a more seamless journey. 
Quality of Life Improvements
Improving our platform's usability and making it even easier to use.

:Recruit
The following quality-of-life enhancements are designed to make your journey easier and more efficient. Here's what's new:
Enhanced Attachment Handling:

Our auto-retry feature ensures attachments on applications are now seamlessly rendered. This prevents any hiccups in bulk external emails and guarantees a smooth communication flow.

Mobile Usability Boost:

We've fine-tuned :Recruit for mobile, allowing you to effortlessly manage tasks on the go, ensuring you stay productive wherever you are.

Streamlined Email Management:

We've taken your feedback to heart! The improved Bulk Email feature now lets you cancel scheduled emails, even if they're set for the future. Flexibility is now at your fingertips.

Fail-Safe Email Alerts:

Our Approval Form Process now prominently highlights email delivery failures, providing you with prompt awareness so you can address the situation quickly and effectively.

Enhanced Job Cloning:

When duplicating jobs, we've made sure every detail matters. Now, all Job Tags are properly carried over, ensuring that no vital data is left behind.
Bug Fixes
Continuous improvement of the platform's performance and reliability.

:Recruit
In our pursuit of delivering a smoother experience, we've tackled various bugs in :Recruit. Here's what's been resolved:
Enhanced Data Visualisation Handling

: We've improved the error handling and messaging in Data Visualisation when no data is available, ensuring a more user-friendly experience.

Halt on Duplicate Candidate Status:

We've implemented a solution to prevent the creation of duplicate Candidate statuses in :Recruit, keeping your records precise.

Efficient Candidate Status Updates:

A fix has been applied to save a Candidate Status when changed or updated from the Applications Overview page.

Smooth Auto Status Transition

s: Our fix ensures Auto Status transitions work seamlessly now, guaranteeing accurate updates.

Overall Rating Calculation Perfected

: The glitch affecting Overall Rating calculation accuracy has been corrected, providing more accurate results.

Tag Troubles Tackled:

We've tackled Candidate tag issues, and error handling enhancements ensure tags won't be duplicated.

Navigation Woes Resolved

: We've resolved the Search function issue on the Applications tab of a job, ensuring easy navigation beyond Page 1.
:Engage
Enhanced CSV Report Link:

We're delighted to share that we've fixed the issue with the 'Application URL' column in :Engage's Saved Search CSV Report. Now, the link provided is complete and valid, ensuring a seamless navigation experience.
Stay assured that our dedication to refining your experience continues. Your feedback drives our progress, and these solutions reflect our commitment to delivering a platform that functions as expected. Look forward to more improvements as we work diligently to provide you with the best service possible.
Exclusive Sneak Peek: Upcoming Innovations
Here's your sneak peek of a fantastic new feature we're working on to bring to you in the near future.
Gain Insights Through Updated Reporting

 
We're excited to unveil the details about this often asked-for feature. With Reporting, you'll be able to access comprehensive insights, track key metrics, and evaluate the effectiveness of your recruitment strategies. We're helping you to easily make data-driven decisions to support continuous improvement in your hiring process.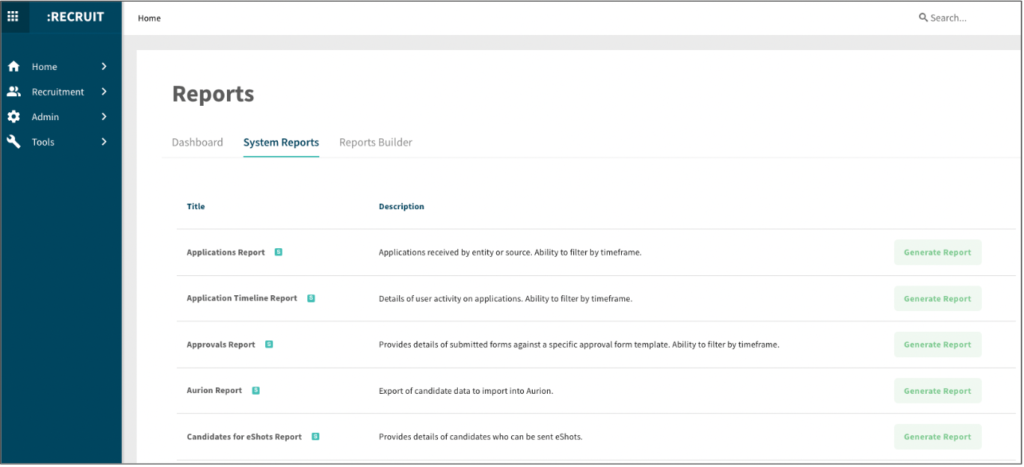 Stay tuned for more updates in the coming months.
Want to Share Your Thoughts for Future Release Notes? 
We continuously enhance our platform based on your valuable feedback. We appreciate your input, so please don't hesitate to contact us at support@scouttalent.com.au with any suggestions or ideas.
We look forward to hearing from you and working together to shape the future of our product.