Download the Employee Engagement Guide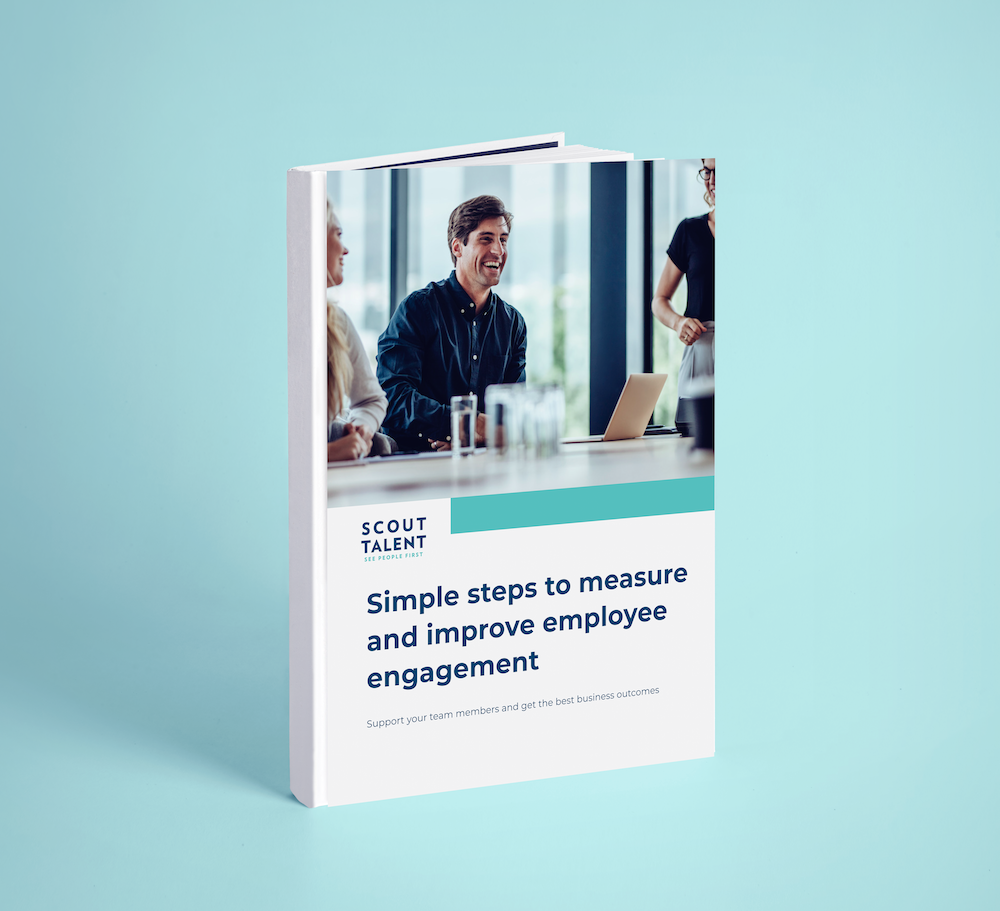 Organisations with engaged team members consistently outperform their competitors. Why? Without talented and motivated people, organisations have no hope of flourishing and staying competitive. Engaged employees are more likely to rise to meet the challenges you present them with, go the extra mile, deliver an excellent customer experience, and more. Use this guide to measure and improve employee engagement in your organisation and get the best business outcomes.
Download the guide by entering your details below: 
Upon submission of this form, you will be emailed the copy of the guide.
By submitting this form you give permission to be added to the Scout Talent mailing list. You can unsubscribe at any time.