Download the Shortlisting and Selection Guide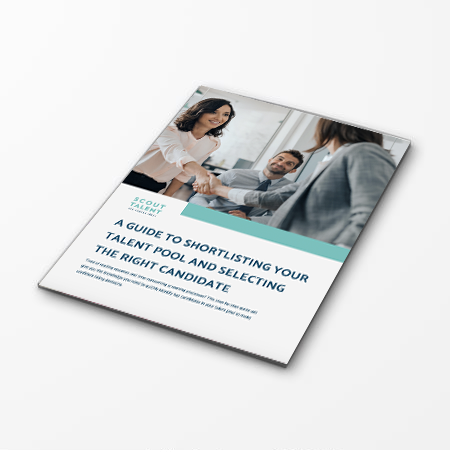 Due to the high number of people entering the job market, organisations are receiving more applications than they can handle and are having a hard time filtering, selecting and interviewing the best candidates. This step-by-step guide (containing digital solutions for social distancing regulations) will give you the knowledge you need to quickly identify top candidates in your talent pool to make confident hiring decisions, and facilitate excellent candidate care – something candidates need during this time.
If you're facing this challenge, we want to ensure you don't miss out on the best talent. There's more to selecting the right candidate for your role than screening resumes and conducting interviews. Your shortlisting and selection process should be multi-layered to gain deep insights about your candidates.
This guide will take you through the full spectrum of our best-practice process for shortlisting your candidates to ensure you select the right person for your vacancy. Our guide also includes our top candidate care tips, because now, more than ever, candidate care is critical to your brand perception.
Download the guide by entering your details below: 
Upon submission of this form, you will be emailed the copy of the guide.
By submitting this form you give permission to be added to the Scout Talent mailing list. You can unsubscribe at any time.